Dual Separate Cooling Zones
Features two easy-to-reach refrigerator drawers, totally built-in and fit nicely inside the coffee table. Those two refrigerator drawers bring more flexibility that fit your need with separate adjustable temperature control. Take correct storage and preparation beforehand. Entertain friends and family, or keep everyday refreshments on hand and at the ready. You would impress with this convenient piece of furniture.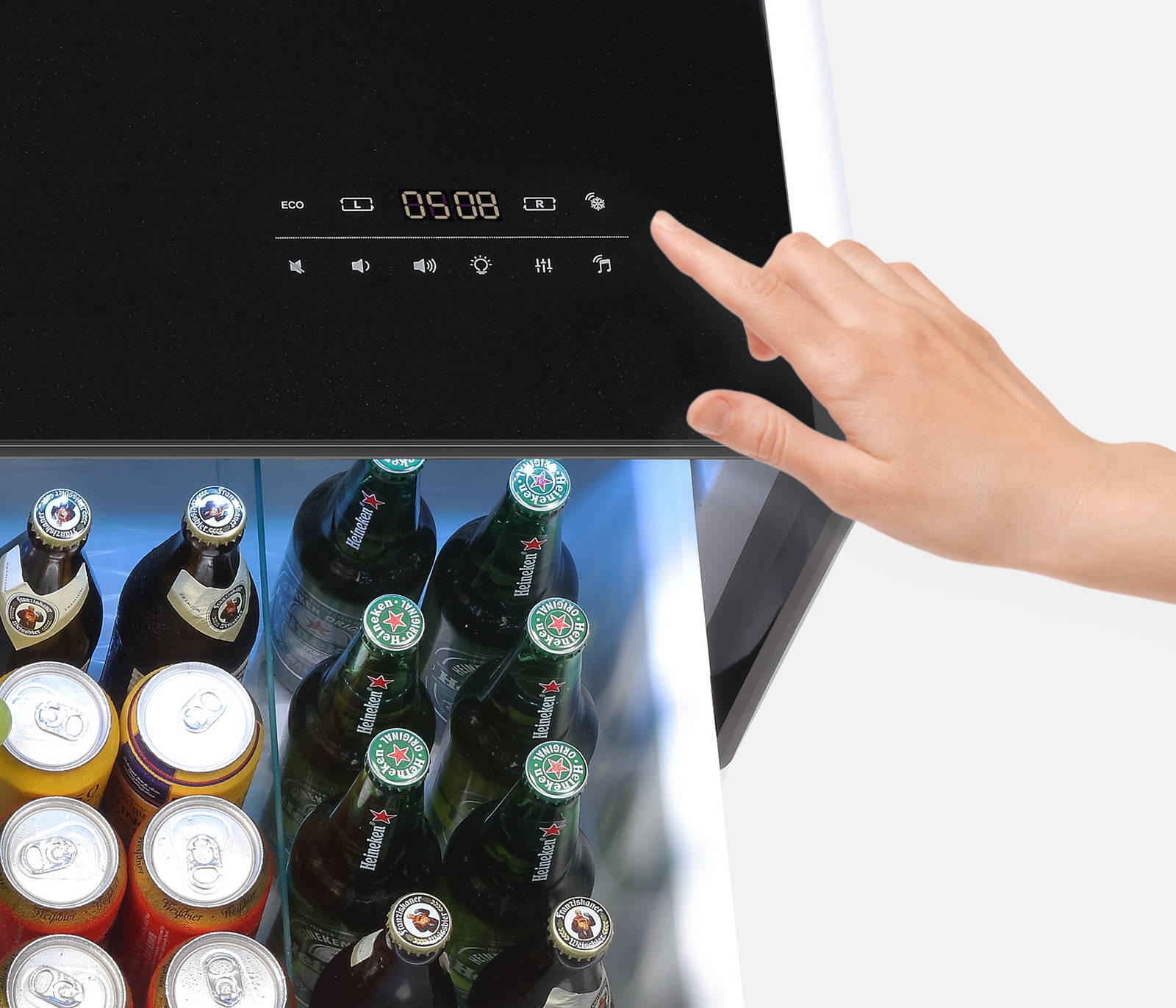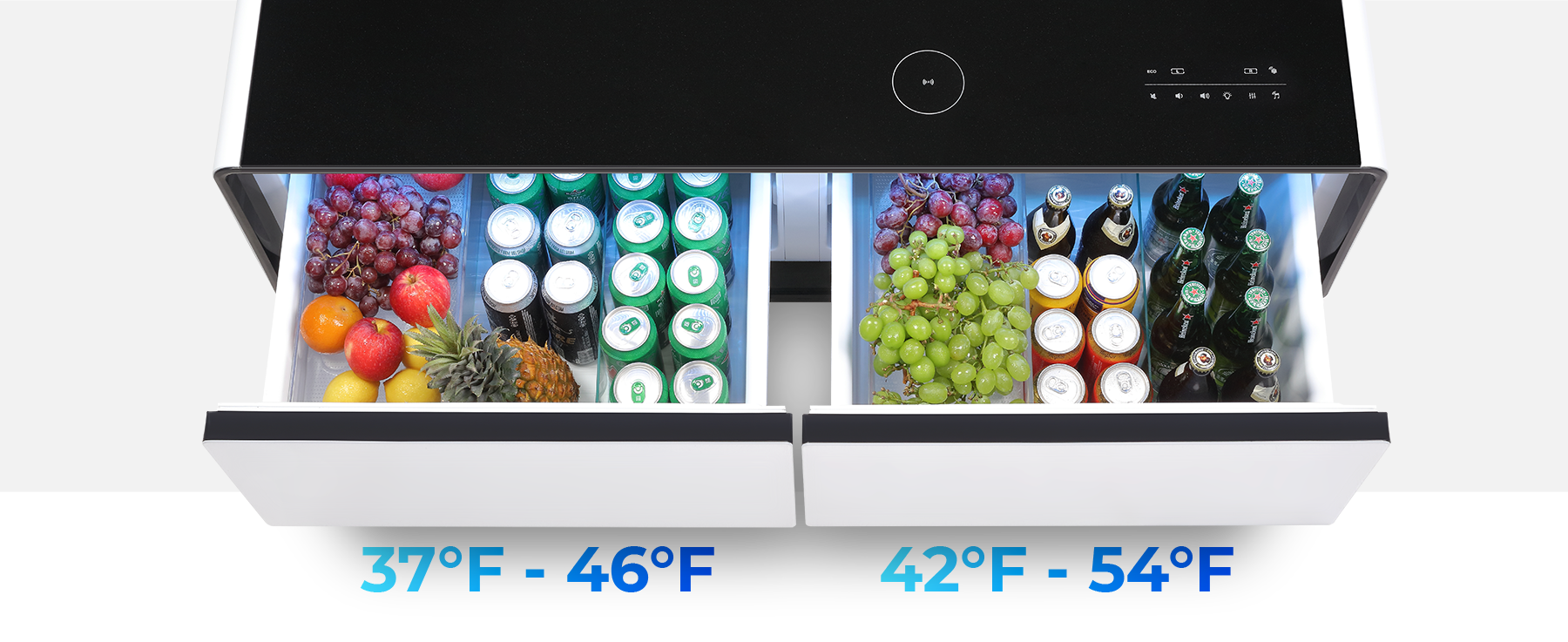 Wired & Wireless Charging Solution
Choose from a range of wired and wireless options to charge your smartphone and other small gadgets as well as appliance. The wireless charging spot operates at a max speed of 15W, which offers an ease access for you and your guests. There are also dual USB-A ports and a single USB-C port on the side of the coffee table for wired charging if you have more power-hungry devices. Plug in and power up without losing time.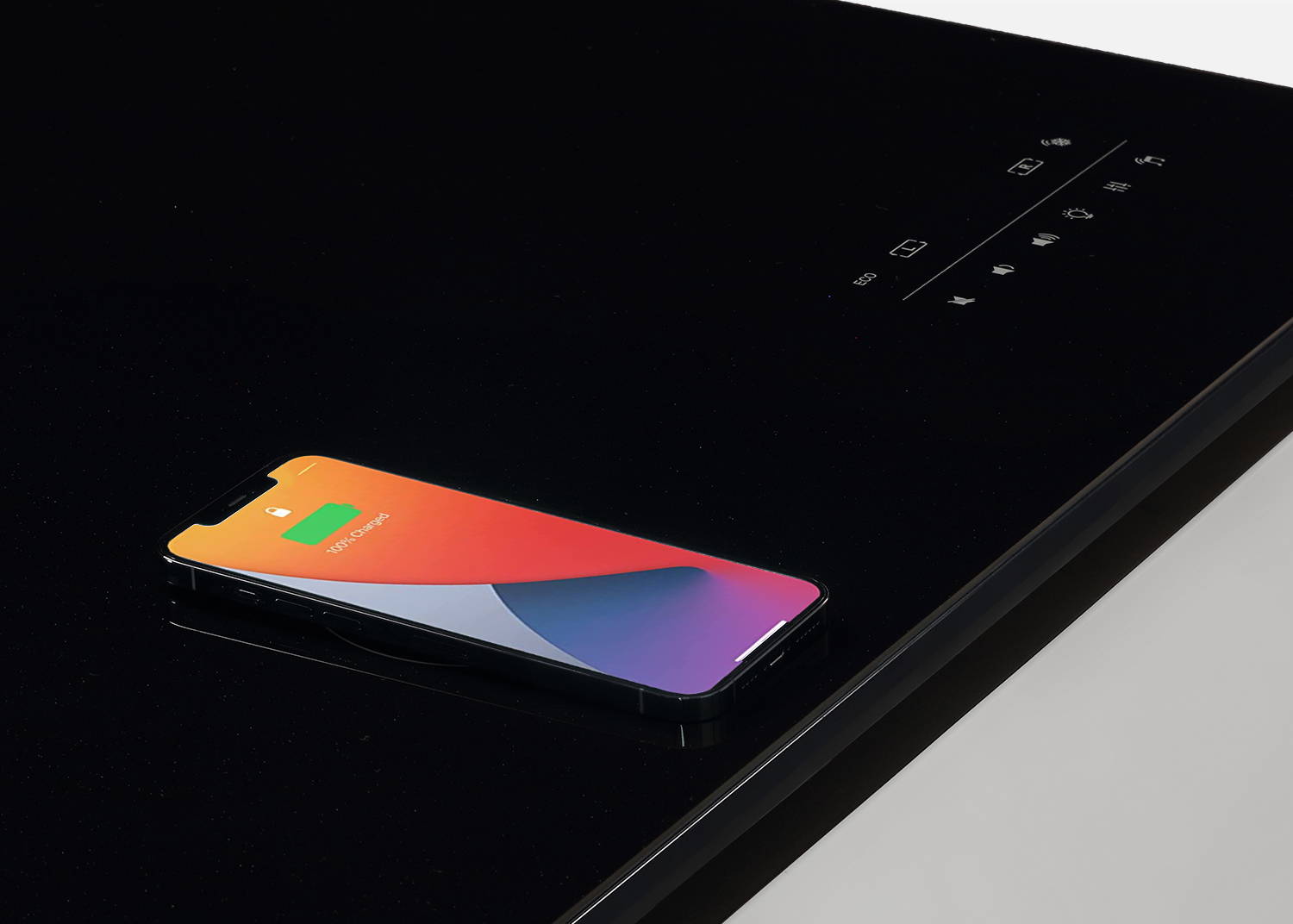 Qi Wireless Charging Spot
Juice up just by plopping you phone down on the table. An 15W wireless charger has been integrated directly into the tabletop. Do not take extra space.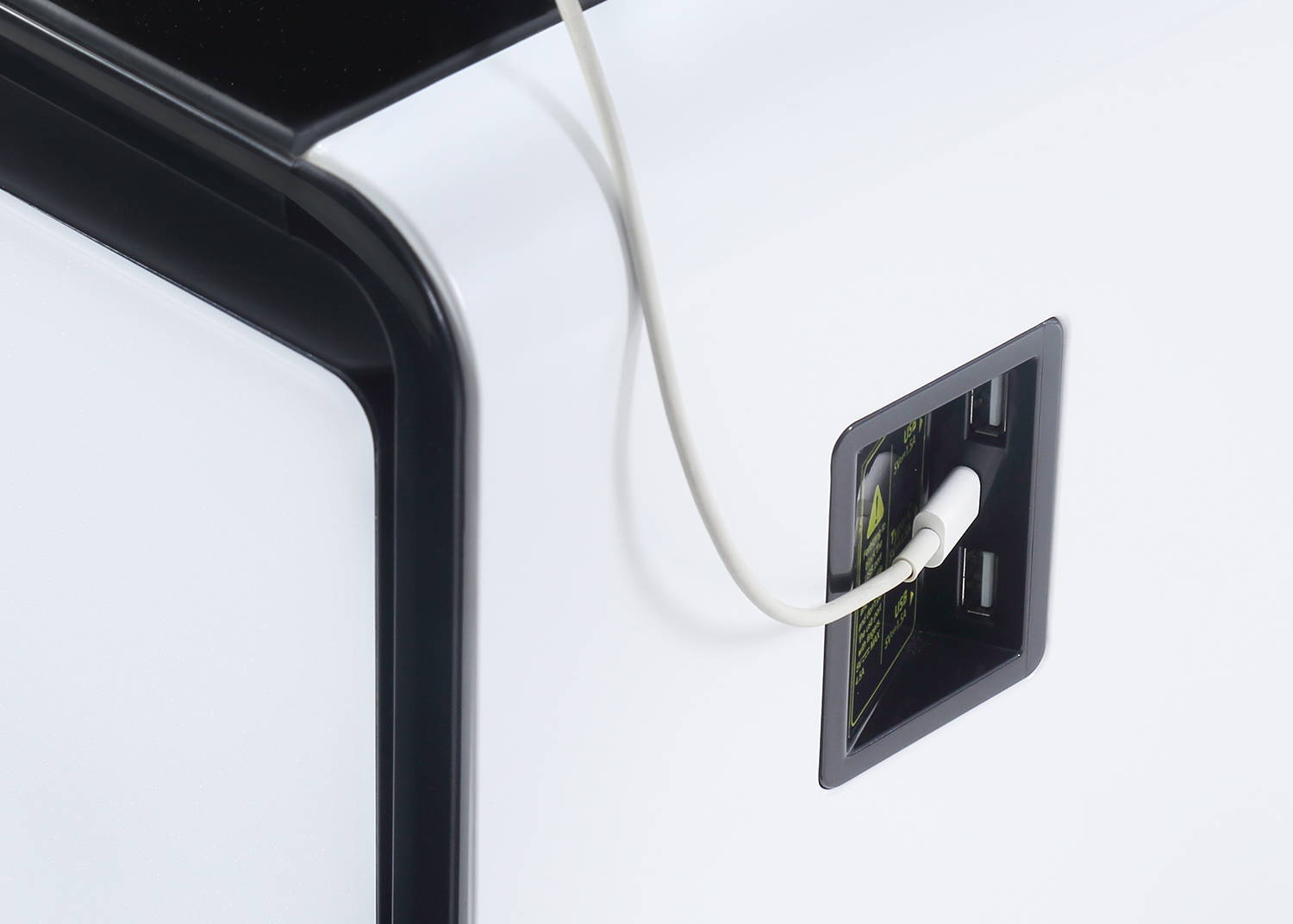 A maximum of 5 volts and 2.1 amps of power are available through a single USB-C port and two USB-A ports for device charging.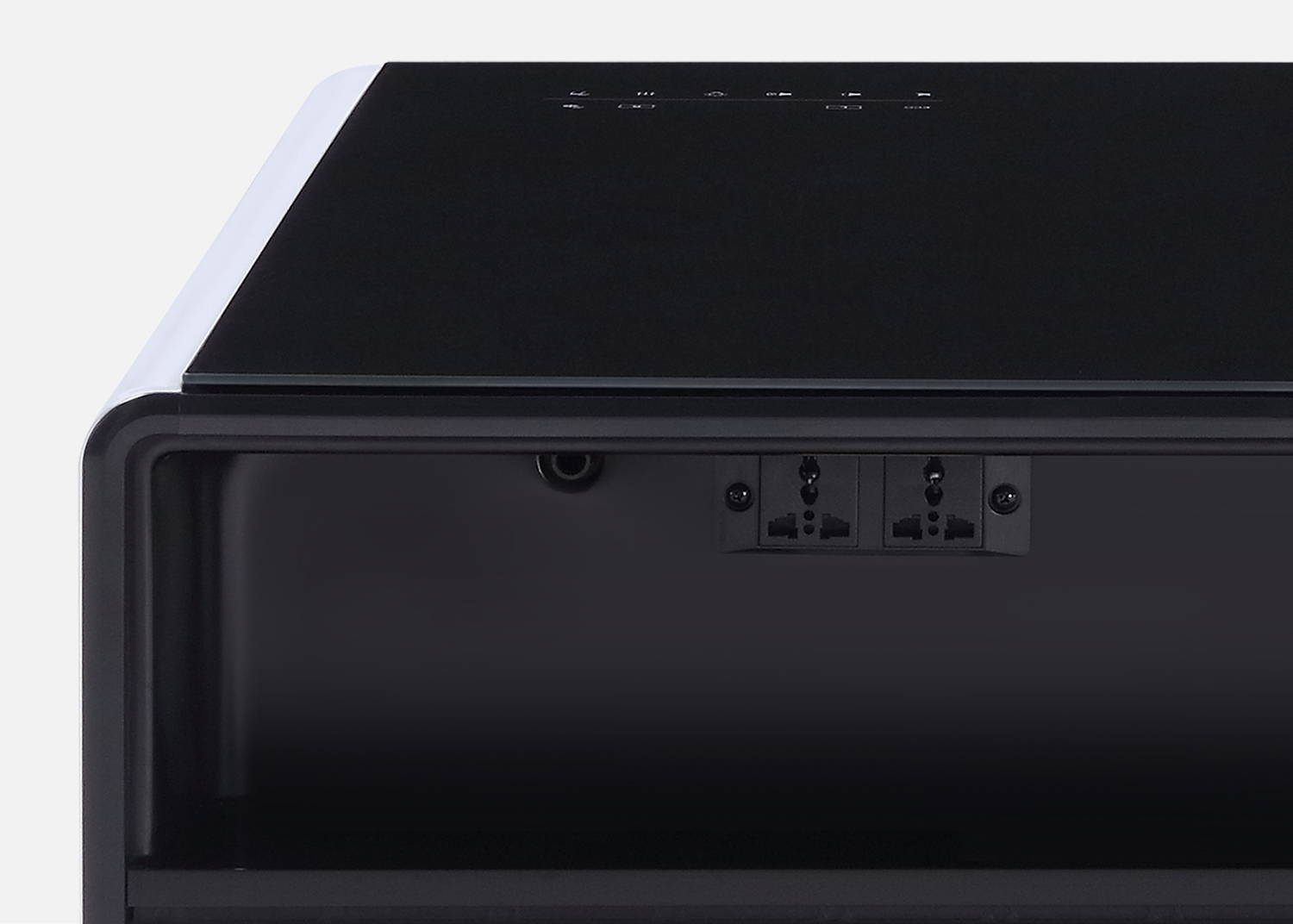 Dual-Receptacle Power Bars
Integrated power bar. Features dual 220V power sockets to perfectly accommodate every occasion and optimize maximum enjoyment.
Stay Chill
The built-in large-capacity refrigerator holds beer, soda, wine, and more. Individual temperature control lets you keep fresh fruits or snacks at the ideal temperature.*